Attention Facebook Users: Claim Your Share of $725 Million Settlement for Privacy Violations
Apr 20, 2023
A new website has revealed that Facebook users have until August to claim their share of a $725 million class-action settlement for privacy violations. The lawsuit was prompted after Facebook disclosed that the information of 87 million users was improperly shared with Cambridge Analytica.
Users who had an active U.S. Facebook account between May 2007 and December 2022 are eligible to enter a claim. However, individual settlement payments have yet to be established, as payouts depend on the number of users who submit claims and the length of time, they had a Facebook account.

This is not the first time Facebook has been embroiled in privacy concerns. The social media giant's data mishandling has been under scrutiny for years. The Cambridge Analytica scandal forced Facebook founder Mark Zuckerberg to testify before Congress and apologize for the missteps.
However, Facebook rebranded itself as Meta in 2021 and settled the class-action suit the following year, without admitting wrongdoing.
Despite this settlement, privacy issues continue to plague Facebook and Meta. In 2021, it was revealed that over 500 million Facebook users' personal data was leaked online. Meta also came under fire for its "Metaverse" project, which critics say could compromise users' privacy even further.
It remains to be seen how Meta will address these issues moving forward. Facebook users who wish to make a claim in the settlement can do so by visiting Facebookuserprivacysettlement.com and entering their information.
This article was brought to you by Troilus J Moss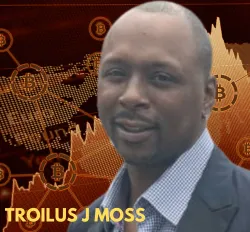 Troilus 'CashFlowologist' Moss: Founder of TopAd101 Marketing, has authored 50+ articles to date on creating cashflow from entrepreneurial activities as an active network marketer, direct sales professional, and author.
P.S. Sign up for your free Groove account now and join our Facebook group for exclusive access to expert advice, insider tips, and valuable resources that will help you grow your business. Don't miss out on this opportunity to take your business to the next level. Sign up today and start building your success!
For Free Groove Account Click Here!