Accelerate Your Business Growth: How to Build Websites and Funnels That Generate $10k Monthly!
Jul 27, 2022
Master The Art of Website and Funnel Building: Strategies for Accelerating Your Online Business Growth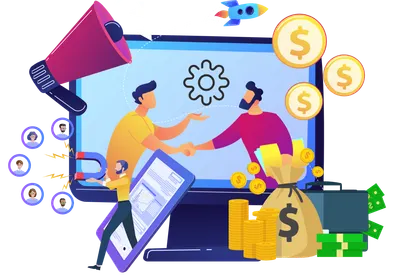 In today's digital age, building an online presence for your business is crucial for success. However, simply having a website is not enough. To truly make an impact and generate revenue, you need a website and sales funnel that convert visitors into customers. In this article, we will provide you with a step-by-step guide on how to build websites and funnels that can generate $10K monthly in 90 days or less. We will also explore the statistical income data for the last 10 years, highlighting the power of websites and funnel optimization.
Step 1: Define your target audience
The first step in building a website and funnel that convert is to define your target audience. Who are you trying to reach? What are their pain points and challenges? What solutions can you offer them? By answering these questions, you can create a customer persona and tailor your website and funnel to their needs.
Step 2: Design an engaging website
Your website is the foundation of your online presence. It needs to be visually appealing, easy to navigate, and optimized for search engines. Here are some tips to keep in mind from GrooveFunnels:
Use clear and concise messaging
Kepp your design simple and clean
Use high-quality images and videos
Optimize your website
Ensure your website loads quickly
Include clear calls-to-action (CTAs) throughout your website
Step 3: Build an effective sales funnel
Once you have a website that engages your audience, it's time to build a sales funnel that can convert them into customers. A sales funnel is a series of steps that guide visitors towards a specific action, such as making a purchase. Here are the steps to building an effective sales funnel:
Create a lead magnet (such as an eBook or free trial) to capture leads
Use email marketing to nurture leads and build trust
Offer a tripwire (such as a low-priced product or service) to convert leads into customers
Use upsells and cross-sells to increase the customer's lifetime value
Step 4: Optimize your conversions
To generate $10K monthly in 90 days or less, you need to optimize your website and funnel for conversions. Here are some tips to keep in mind:
Use A/B testing to optimize your website
Analyze your website and funnel data to identify areas for improvement
Optimize your website and funnel for search engines
Use retargeting to bring back visitors who didn't convert
Use social proof (such as customer testimonials, reviews, and orders) to build trust
Statistical income data for the last 10 years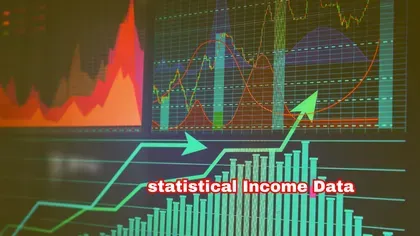 The statistical income data for the last 10 years shows the power of website and funnel optimization. According to a report by Forrester Research, companies that excel at lead nurturing generate 50% more sales-ready leads at a 33% lower cost. Furthermore, a study by HubSpot found that businesses with websites of 401-1000 pages generated six times more leads than those with 51-100 pages.
Don't settle for mediocre results in your online business. With GrooveFunnels, you can achieve the $10k monthly revenue goal in just 90 days or less. It's time to step up your game and take advantage of the power of GrooveFunnels to build websites and funnels that convert. Get started now and start seeing actual results.
This article was brought to you by Troilus J Moss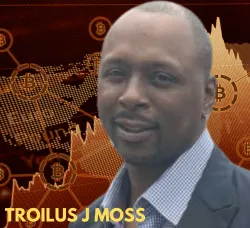 Troilus 'CashFlowologist' Moss: Founder of TopAd101 Marketing, has authored 50+ articles to date on creating cashflow from entrepreneurial activities as an active network marketer, direct sales professional, and author.
Do yourself a favor and sign up for your FREE Groove Digital account right now, and I will see you inside of the Facebook group.