Unleash the Power of Video Marketing for Your Network Marketing Business
Apr 13, 2022
Drive Success in Your Network Marketing Business with Effective Video Marketing.
Are you tired of spamming your friends and family to join your network marketing business? Are you sick of cold calling strangers who couldn't care less about your products? Well, my friend, it's time to switch up your game and start using videos to promote your business.
Why Video Marketing is a Game-Changer for Your Network Marketing Business
First things first, let's talk about the power of video. Have you ever found yourself watching cat videos on YouTube for hours on end? Yeah, me too. That's because videos are engaging and entertaining, and they capture our attention in a way that text and images can't. So why not use that to your advantage and create videos to promote your network marketing business?
Now, I know what you're thinking. "But Troilus, I'm not a video expert. I don't have fancy equipment or editing skills." Well, guess what? You don't need them! All you need is a smartphone and some creativity. You can film yourself talking about your products or sharing your story, or you can create fun and informative videos using free editing software like iMovie or Adobe Premiere Rush.
Creating Entertaining and Informative Videos for Your Network Marketing Business
But here's the thing: your videos need to be entertaining and informative, not salesy, and boring. Nobody wants to watch a video of you rambling on about how great your products are or how much money they can make. Instead, focus on providing value to your viewers. Share tips and tricks, answer frequently asked questions, or highlight the benefits of your products in a fun and engaging way.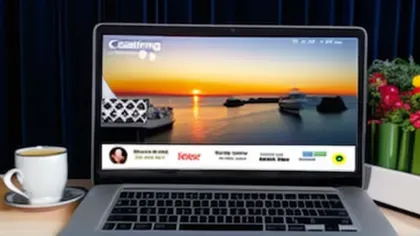 And don't forget to be yourself! People join people, not products. Show off your personality and let your viewers get to know the real you. Whether you're goofy, serious, or somewhere in between, there's an audience out there who will connect with you and your message.
So, there you have it, folks. Using videos to promote your network marketing business doesn't have to be scary or complicated. Just be yourself, provide value, and use those videos to generate leads and sales. And who knows? You may even become the next YouTube sensation.
Don't miss out on the latest insights and strategies to unleash the power of video marketing for your network marketing business! Subscribe to my YouTube channel, Troilus Moss | TopAd101 Marketing, for weekly videos that will help you take your marketing to the next level.
Click here to subscribe now and turn on notifications so you never miss a video.
Let's start achieving your marketing goals together!
This article was brought to you by Troilus J Moss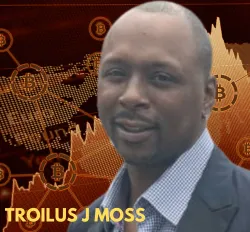 Troilus 'CashFlowologist' Moss: Founder of TopAd101 Marketing, has authored 50+ articles to date on creating cashflow from entrepreneurial activities as an active network marketer, direct sales professional, and author.
Do yourself a favor and sign up for your free Groove account right now, and I will see you inside of the Facebook group.