Using Digital Marketing to Promote Yourself and Your Business
Oct 18, 2022
Success /sek'ses/ 1) a. Degree or measure of succeeding. b. Favorable or desired outcome also: the attainment of wealth, favor, or eminence. 2) One that succeeds
As an entrepreneur, it's important to market yourself and your business to get the word out and attract customers. In today's digital age, traditional marketing methods are no longer enough, and using digital marketing has become essential. Here are some tips on how to use digital marketing to promote yourself and your business:
Statistical data supports the effectiveness of digital marketing. According to a study by Salesforce, 84% of customers say that they trust online reviews as much as they trust personal recommendations. Additionally, a study by Smart Insights found that the average click-through rate for Google Ads across all industries is 3.17%.
The first step is to set up a website. You can use a free site like Groove Digital suite of online marketing tools or purchase a domain name and hosting from a company like GoDaddy. Once you have your site set up, author articles about your business, and post them to article directories. According to a study by HubSpot, businesses that publish 16 or more blog posts per month get 3.5 times more traffic than those that publish 0-4 monthly posts.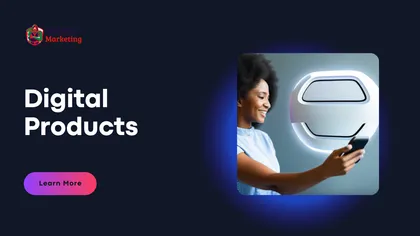 Social media is another valuable tool for digital marketing. Facebook, Twitter, and LinkedIn are popular platforms that allow you to promote your business. Using the right keywords is crucial to getting your page found in search results. According to a study by Sprout Social, the top five most popular social media hashtags in 2021 were #covid19, #blacklivesmatter, #coronavirus, #socialdistancing, and #workfromhome.
Blogging is also effective in building your brand and attracting customers. According to a study by TechClient, businesses that blog get 126% more lead growth than those that don't. Keep your posts short and to the point and add a link back to your website at the end of each post.
In conclusion, digital marketing is essential for promoting yourself and your business. By utilizing a website, article directories, social media, and blogging, you can effectively reach potential customers and build your brand. With the right digital marketing strategies, you can see success in your business.
Sources:
Salesforce, "State of the Connected Customer"
Smart Insights, "Google Ads Benchmarks for Your Industry"
HubSpot, "How Often Should Companies Blog? [New Benchmark Data]"
Sprout Social, "2021 Hashtag Guide: What Marketers Need to Know"
TechClient, "17 Stats and Facts Every Marketer Should Know About Blogging"
This article was brought to you by Troilus J Moss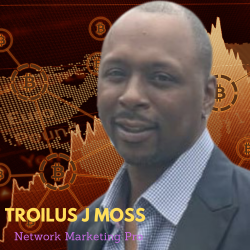 Troilus 'CashFlowologist' Moss: Founder of TopAd101 Marketing, has authored 50+ articles to date on creating cashflow from entrepreneurial activities as an active network marketer, direct sales professional, and author.
Do yourself a favor and sign up for your free Groove account right now, and I will see you inside of the Facebook group.